exciting Opportunity

This is your invitation to join our team of elite midwest builders!

At John Wick Homes, our reputation for quality products and services is built upon working with an ever growing team of talented builders. Successful businesspeople like yourself who want to grow their businesses - while minimizing labor, quality and scheduling issues. Using the John Wick Homes process and its skilled team members, you can complete more homes, with fewer subcontractors, in less time - leading to higher profits!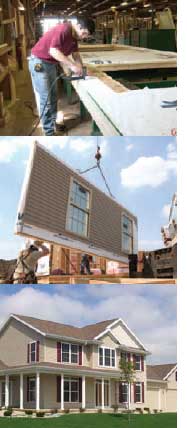 Ask yourself these
Questions...
Tired of delays?
Fed up with cost overruns?
Had enough of "people problems"?
Need more time, energy & money?
Want more control over the building process?
If you answered "yes" to any of the above questions, you're ready to experience the John Wick Homes difference!
Proven Success
Our Heritage
For over 40 years, John Wick Homes has been in the business of helping families realize their dreams of owning quality-built, affordable homes. In that time, our team of employees, builders and suppliers have built over 25,000 homes. This could only have been achieved through strict adherence to John and Helen Wick's founding creed of honest value, service and loyalty. This successful formula continues to drive the business to this day.
Our Mission
Achieving maximum customer satisfaction is the central principle of the John Wick Homes mission.
This is done through the building of high quality, system designed, site erected homes. Fundamental to the success of our mission is each employee's and independent builder's dedication to teamwork, continuous improvement, service and becoming a true partner in the building process.
Our Commitment
We are deeply passionate about trust, honesty, friendships and fellowship. The enthusiasm and loyalty we share with our independent builders goes a long way toward establishing long-lasting and mutually rewarding relationships. Our commitment to our building partners includes providing both a superior product and superior process. This reputation results in a truly unique blend of customer satisfaction and job profitability.
One of the key factors leading to our company's outstanding success is control over the entire building process.
John Wick Homes' quality construction process begins at the plant. Wall sections and floor systems are precision engineered, then built under ideal, climate-controlled conditions.
All of the panels, trusses and gables are delivered to the site on specially-designed flatbed trailers. Our set and finish crews assemble all of the components, trim the home, lay hard surface flooring, install HVAC and electricals - all the finishing touches.
Before, during and after completion, the home is repeatedly inspected by our crew foremen and building representatives. Once work begins at the site, a home can be constructed in as few as 45 working days.
From design through assembly, control ensures that consistent quality is the central focus of every home we plan and build.
Simple process, smart solutions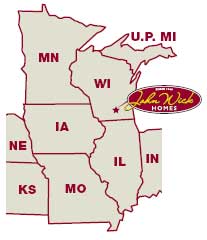 Choice areas are still available to grow your business!

Headquartered in Mazomanie, WI, John Wick Homes currently builds in 9 midwest states: Wisconsin, Iowa, Minnesota, Missouri, Illinois, Nebraska, Kansas, Indiana and Michigan's Upper Peninsula. We are constantly searching for new opportunities to expand our operating region and strengthen our team of talented and dedicated builders.

If you're looking for the perfect opportunity to grow your business

and your profits, contact us today.